ADM Supported Oral Health & Treatment Project Sends Thank You
While AIM Dental Marketing's president was busy preparing for the work week on a Sunday afternoon, he received the following email from in-country partner Laurie Mathews: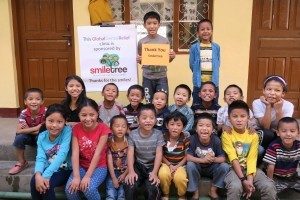 "I am attaching our photo of thanks.
I hope it makes you smile!
We love SmileTree and are very grateful!"– Laurie
"What a great way to start the week!" says ADM's president Daniel A. 'Danny' Bobrow, whose Dentists' Climb For A Cause Foundation has, since 1998, supported oral health education and treatment worldwide and domestically.
Those interested in learning more may email Bobrow at Director@ClimbForACause.org
Do more for your cause while growing your business. What a concept! What if there is a practice building technique which involves: no selling, costs little (or nothing) to implement, is an especially terrific value during lean economic times, attracts new patients,...