PRESENTER:
Bill Kimball, DDS
Co-founder of The Build Up Group
President of Kimball Consulting, Inc.
Founding Partner of Integrity Practice Sales
Lead Wine Educator at Find the Right Wine
About Our Presenter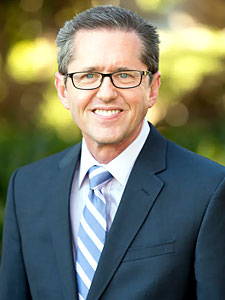 After selling his successful San Diego area practice in 1995, Bill has provided in-office coaching for, and learned from, about 1,000 dental offices nationwide. He lectures on team building, practices transitions, and how to predictably take your practice to the next level. Dr. Kimball is the recipient of the California Dental Association's award for "Demonstration of Highest Standards of Professional Attitude, Integrity, and Promise of Leadership." He is a trusted dental consultant and a founding partner of Integrity Practice Sales.
Webcast Info
Most dentists are smart and hardworking, yet continue to suffer stressors, which can be minimized by working smarter, not harder. We get so busy in the hubbub of our practice we sometimes fail to take time to think and plan. We all have blind spots that, if discovered and acted on, can add time to our busy schedules and dollars to our bank accounts.
We'll look at the age-old question, "How can I work less and achieve the same or more income?"
Learn simple steps to go from frazzled and ultra-busy to living a life you truly enjoy.
Don't miss what promises to be a lively discussion about smart business systems and practice philosophies that will determine the trajectory of your career, your life, and ultimately your happiness.
Attendees Will…
Discover blind spots that most all dentists suffer from
Learn details about 7 proven systems that save time and increase profits
Discover how to slow down and produce more
Gain confidence in becoming insurance free
Learn 3 key traits needed to ensure a cohesive team
Create a plan to increase your enjoyment of dentistry, quality of care, and take-home income
Discuss strategies to take more time off AND reach your goals each month
See real examples of dentists like you achieving all of the above